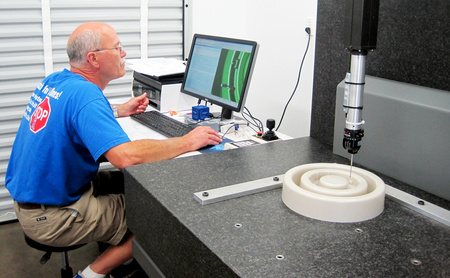 Services include:

Precision measuring services using our Coordinate Measuring Machine (CMM)

Injection Mold Tooling Design and fabrcation

Stamping Die Design and fabrication


Process equipment design and fabrication

Specialty fixturing design and fabrication

Preventative maintenance for Metal Forming Equipment – presses, shears, etc.
Employee training:
Currently one employee has completed training and is fluent in both Solidworks and Solidcam.
Three employees have successfully completed training by Hexagon Metrology in programming and operation of the Coordinate Measuring Machine (CMM) utilizing PCDMIS CAD Software.